IN-HOUSE Laboratory Service
BIOASSAYS
Bioassays play critical roles throughout the biological product lifecycle. With a QbD based scientific approach and clear understanding of regulatory expectations, development and implementation of qualified biological assays can generate a successful regulatory submission package, and therefore, significantly contribute to the quality and success of the program, and as well as save the overall development time and cost.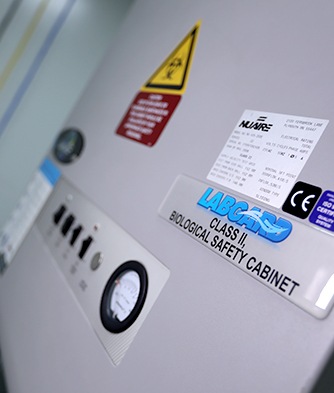 Our team has experience and expertise in scientific and regulatory matters offers the following services:
Method development and optimization
Method qualification
Method Transfer
Stability Testing
Comparability Testing
Zelle Biotechnology is pleased to offer the scientific community the following assays:
1.
Cell-based potency assays
Zelle Biotechnology's state-of the art laboratory is built to support the full range of bioassay requirements, from custom bioassay development to comparability testing with both GLP and Non-GLP compliant studies.
Cell Based Potency Assays
Cell culture–based potency assays are often the preferred format for determining biological activity because they measure the physiological response elicited by a product and can generate results within a relatively short period of time — unlike typical animal-based assays. Cell-based potency assays are also often the only functional assays used for product-release and stability programs. Other uses of cell-based potency assays include qualification of internal reference standards, characterization of process intermediates, and support of changes in a productproduction process.
Proliferation assays
Assays to measure induction or inhibition of functionally essential protein or other signal molecule, such as phosphorylated proteins, enzymes, cytokines, and cyclic adenosine monophosphate (cAMP) are included under cell-based potency assays.
---
Mode Of Action Assays
Various types of assays, based on the mechanism of action of the product, have been used to support product licensing and commercial release. Some common types of mode of action assays used to characterize recombinant proteins and monoclonal antibodies include:
Cytotoxicity/apoptosis assays
Reporter gene assays
---
Binding Assays
Each ligand binding assay must be developed using the most appropriate assay format and must be validated to ensure robust and reliable data to support critical decision making. Strategic approaches to method development ensure optimization of the assay's selectivity, specificity, and quantitation range whilst minimizing matrix interference effects. Our team ensures that the validated assay meets worldwide regulatory requirements.
Our ligand binding assay experts are experienced in selection of the most suitable assay format, including:
Enzyme-linked immunosorbent assay (ELISA)
Surface Plasmon Resonance assay (SPR)
Fluorescence-activated cell sorting (FACS)
---