IN-HOUSE Laboratory Service
PROCESS DEVELOPMENT
We help clients develop scalable and cost effective processes right from early clone development to finished formulated drug substance. Keeping in mind that quality, reproducibility, time and cost are major considerations for any project.Early collaboration with our experts gives you access to the in-depth practical skills of our highly trained bioprocess technicians.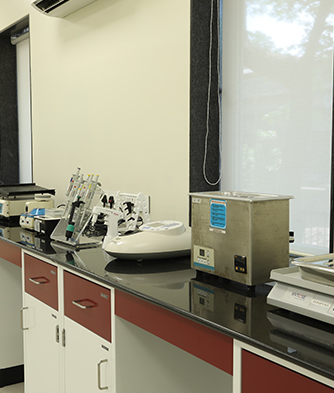 Our team with unmatched experience and expertise in scientific and regulatory matters offers the following services:
Method development and optimization
Method qualification
Method Transfer
Stability testing
Comparability testing
Zelle Biotechnology is pleased to offer the scientific community the following assays:
Cell-based potency assays
Mode of Action assays
Binding assays
Zelle Biotechnology's state-of the art laboratory is built to support the full range of bioassay requirements, from custom bioassay development to comparability testing with both GLP and Non-GLP compliant studies.
Our team is driven to work scientist to scientist with you to design and perform bioassay studies that are customized to your specific needs, to provide shortened delivery times and increased cost effectiveness.
Upstream Development
Our Upstream team has significant experience in scaling up biopharmaceutical processes for clinical manufacturing. With expertise in batch, fed-batch, perfusion, suspension, and adherent techniques for mammalian manufacturing projects, we can work with you to optimize media and feed conditions for even the most challenging of cell expansions.
---
Downstream Development
Our specialist scientists and engineers are qualified in chromatography process development supporting mammalian, bacterial and recombinant protein purification. They have extensive experience of purification platforms and filtration systems for bulk formulation of drug substances.
---
Formulation Development
We provide a range of integrated services:
Media and feed optimization
Resin screening and optimization
Upstream and downstream process development
Proof-of-concept
Process scale-up / scale-down
Viral clearance modeling
Upstream and downstream process limits
Bulk drug substance formulation and stability
Analytical development
Cleaning-in-place (CIP)/Lifetime studies
High-Throughput Process Development (HTPD) /Design of Experiments (DOE)
Cell culture process development
Biosimilar comparability using Biacore SPR technology
---